Archive for August, 2006
I am writing this entry via Microsoft's new Blog editor called Live Writer. Live Writer is currently in Beta and has been designed to post entries into it's Live Spaces. The application however also allows posting in to various other services and APIs. From all the external editor's have used in the past this is the first one that actually works well with what I use for my own sites. The software I use for my servers is Expression Engine developed by pmachine. The other nice caveat I have found with this software is that it makes it easy for me to post the same entry into several sites easily. To read more about the application and download it for yourself please follow the link below.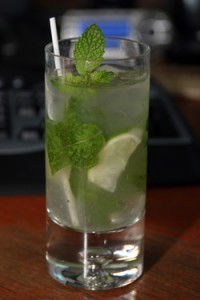 Last weekend my wife and I went into the city to do some shopping. I had been fiending for some Mojitos lately so I decided to find a Cuban restaurant in the city. After doing some searching online I found a promising location. The restaurant I found was called Havana and it is located in the heart of 'The Village'. The Village happens to be one of my favorite places to hang out during the summer evenings. I have to say it was one of the best restaurants I have been to in a while. The menu was great and fairly inexpensive. The food and mojitos were out of this world and they had a live band to boot. I had an appetizer from their menu which was shredded pork empanadas with a spicy jelly sauce that you could put on the empanadas, it was simply amazing. I left their telling my wife that I could sit there all night long listening to the music while they just kept bringing me an endless supply of mojitos and those tasty empanadas.
Matter of fact I am sitting here right now sipping a mojitos as I post this and making a batch of empanadas myself. I can only hope that my batch is half as good as what I had at Havana.
The following is a link to the restaurants website: http://www.havananyc.com