Posts Tagged 'Socom'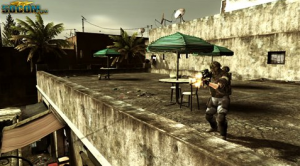 I am in a love hate relationship with Socom right now. I love the gameplay but I absolutely hate all the server problems they are having. Everyone's consoles are locking up intermittently, people are being dropped out of rooms. My biggest gripe would have to be how hard it is to hook up with your friends online playing Socom. The online portion of the Playstation 3 has always been the biggest thing lacking. You get what you pay for, nothing I guess since it's free.
I wish they would just cave in already and put together an online experience comparable to Xbox 360 and charge for it if they have to. Then they would have a very well rounded gaming system, until then they will always be plaing second fiddle to the 360.
That's just my opinion I could be wrong, not!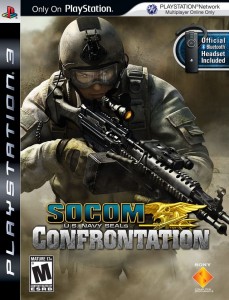 I started playing Socom: U.S. Navy Seals Confrontation a couple of days ago. I have to tell you this is the first title I have really enjoyed playing on the PS3. I was pretty bent out of shape with my PlayStation 3 just sitting there collecting dust ever since I purchased it at launch. I would play a game here and there but never really enjoyed the games, game play or the funky controller. I even prefer this over Call of Duty 4 my all time favorite title on the Xbox 360.