Posts Tagged 'Village'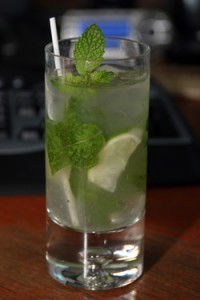 Last weekend my wife and I went into the city to do some shopping. I had been fiending for some Mojitos lately so I decided to find a Cuban restaurant in the city. After doing some searching online I found a promising location. The restaurant I found was called Havana and it is located in the heart of 'The Village'. The Village happens to be one of my favorite places to hang out during the summer evenings. I have to say it was one of the best restaurants I have been to in a while. The menu was great and fairly inexpensive. The food and mojitos were out of this world and they had a live band to boot. I had an appetizer from their menu which was shredded pork empanadas with a spicy jelly sauce that you could put on the empanadas, it was simply amazing. I left their telling my wife that I could sit there all night long listening to the music while they just kept bringing me an endless supply of mojitos and those tasty empanadas.
Matter of fact I am sitting here right now sipping a mojitos as I post this and making a batch of empanadas myself. I can only hope that my batch is half as good as what I had at Havana.
The following is a link to the restaurants website: http://www.havananyc.com